EKG Technician
You Will Learn How To
Operate the EKG machine.
Use the EKG unit.
Prepare the patient and perform EKG.
Read EKG Reports
Recognize reportable abnormalities
Who Should Attend
Students that are interested in pursuing a career as an EKG Technician. This course also prepares students for the NHA's "Certified EKG Technician" Exam.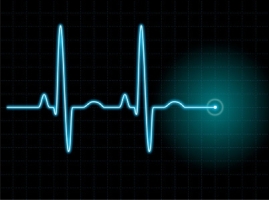 Electrocardiography (EKG)
EKG is an instrument used in the detection and diagnosis of heart abnormalities. It measures electrical potentials on the body surface and generates a record of the electrical currents associated with heart muscle activity.
Topics Covered
Introduction to Electrocardiography
The EKG as a diagnostic tool
Overview of heart structure and function
Role of the EKG Technician
Ethical and legal considerations for EKG personnel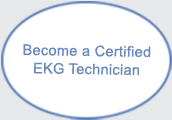 Privacy considerations for medical offices (HIPAA)
Electrocardiography Procedures
Introduction to the EKG unit
Loading Paper in EKG Machine
Preparing the patient for EKG
Performing the EKG on patient
Cleaning and storing EKG Machine
Recognizing Reportable Abnormalities
Recording the cardiac cycle
Normal value ranges for EKG records
Common types of reportable abnormalities
Overview of Related Tests and Procedures of telemetric EKG, Holter monitor, stress tests, ultrasound cardiograph, etc.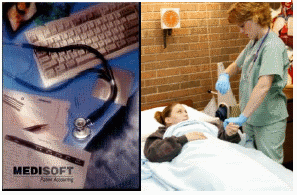 Exams Prepared for
"Certified EKG Technician" by National Healthcareer Association