You Will Learn How To
Install, maintain, support and troubleshoot a network with Window 7 Operating System
Config and customize the Operating System
Create and maintain user groups and accounts
Protect local resources and network-accessible resources
Ensure functionality and Compatibility of application
Perform Backups and Recovery
Course Benefits
In this course, students learn how to install, upgrade, or migrate to Window 7 Operating System. The students learn how to personalize the Windows 7 GUI, monitor and maintain systems that run Windows. Students also learn how to secure Windows 7 resources. Topics covered also include Configuring Network Connectivity, Internet connection, accessing corporate workstations and servers with Remote Desktop and Configuring Backup and Recovery.
About Microsoft Windows 7
Windows 7 Operating System is designed to enhance an organization's desktop environment. It provides improved security and manageability for remote and local computers, and also improves performance and reliability. In this course, you gain Windows 7 configuration and administration skills and knowledge that will prepare you for the "Microsoft Certified IT Professional" exam. To help you succeed in today's competitive job market, you need to build and demonstrate your technology expertise and skills. When evaluating new candidates or considering the competencies of existing staff, many employers recognize the value of a Microsoft Certification which will help you gain in-depth knowledge, and industry-recognized validation. All this will help build employers' confidence in your skills and expertise.
Who Should Attend
This course is for those who are interested in getting entry level jobs as network administrators using Windows 7 Operating System. This course also prepares for the Microsoft Certified IT Professional (MCITP) Exams 70-680 and 70-685.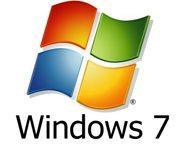 Topics Covered
Installing & Managing Windows Client OS
Install or Upgrade Windows Client OS
Images
Managing, Configuring and Troubleshooting Application and Software
Configuring, Implementing, Troubleshooting Network and Network Settings
Managing Windows Firewall and Remote Management
Advance Windows Client Administration
Network Resource Sharing, Authentication, Authorization and Account Control
Direct Access and VPN Connections
Windows Update and Internet Explorer
Monitoring and Performance
Recovery and Backup
Exam Prepared for
Exam 70-680: TS: Windows 7, Configuring
Exam 70-685: Pro: Windows 7, Enterprise Desktop Support Technician